The real estate agency Edeal Homes works with the majority of its properties with an exclusive contract, since we believe that we are able to sell the property in less than a year if it is at market price, but we are open to other types of contracts because the final objective that we pursue is the satisfaction of our client and obtain the maximum benefit for both parties.
The semi-exclusive sales contract between an owner and a real estate agency is the one that offers the owner the possibility of selling the property on their own without having to financially compensate the amount that is normally agreed to commission to the real estate agency. This commission is the benefit that the real estate agency acquires when discounting the advertising expenses in which it has invested or the time of the visits made in the property.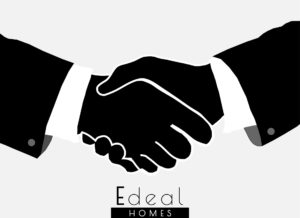 At the Real Estate in Dénia Edeal Homes we believe in this type of contract, the owner has the right to sell his property if he has found a buyer, and in fact we will be happy that he has achieved his goal, but unlike other agencies, at the Real Estate Edeal Homes we offer a professional photographic reporting and video shooting service to make the property look its best and highlight its strengths. That is why we offer the semi-exclusivity contract with payment clause by the owner to carry out the reports in the event that it gets the client who will buy the house.
These reports are made in order to publicize the house, and of course it will be sent to the owner at the time it has been made so that he can also send it to his acquaintances and achieve the maximum reach.
The clause that Edeal Homes adds to the semi-exclusivity sale contract is that if the owner sells the property on his own, he must only compensate the real estate agency for the costs of the photographic and video report of € 484 (VAT INCLUDED)
The realization of a photographic report with the subsequent editing of photographs, the video recording and also its subsequent assembly is valued about € 700, a price that will be reduced by half if accessed through the semi-exclusivity contract with clause.
He is interested? Contact Us